Category: PC Components & Maintenance
Added: 20th of January 2022
Viewed: 1,112 times
---
How do I upgrade the memory on a Compaq CQ58 Laptop
Compaq CQ58 Memory Specification
If you need to upgrade your own laptop, you need to purchase the following memory
4GB DDR3 (PC3-12800S-11)
I recently upgraded the memory on my Compaq CQ58 Laptop from 6GB to 8GB, which is the maximum amount of memory that can be installed on the motherboard.
Previous memory configuration consisted of the following memory modules
ADATA 4GB DDR3 (PC3-12800S-11)
HYNIX 2GB DDR3 (PC3-12800S-11)
I replaced the HYNIX 2GB memory module with another stick of ADATA 4GB to match the existing memory module already installed in the laptop.
To install memory on your own Compaq CQ58, please look at the my tutorial below.
Step 1)
Power off your Laptop and remove the battery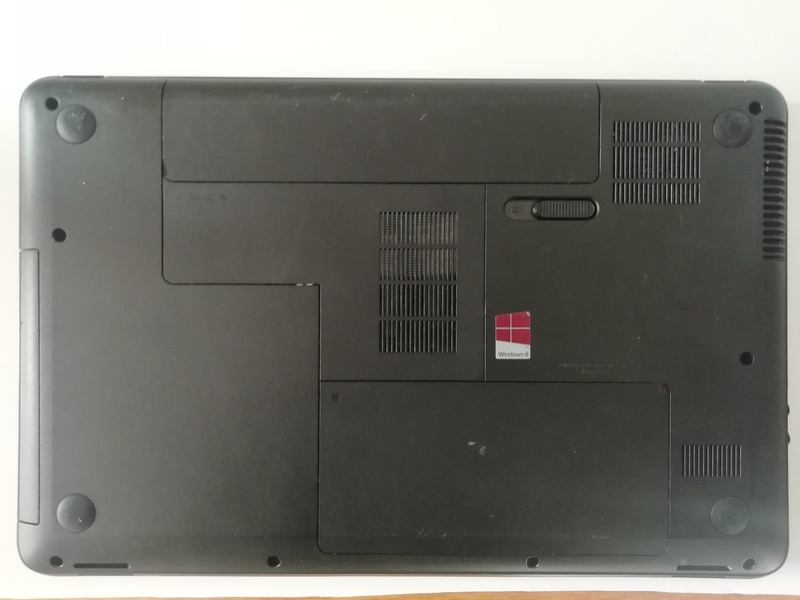 Step 2)
Locate and undo the screw on the back panel
Step 3)
Carefully remove the panel by pulling it upwards. Once the cover has been removed you will see the Wi-fi card and memory modules
Step 4)
To remove the memory module, gently push out the tabs located on each side on the memory module, at the same time as pulling it upwards, then gently pull out the memory module.
Step 5)
Insert your new memory module, making sure the notch matches with the interface. Make sure the memory module is fully seated.
Step 6)
Push the memory module downwards, so the tabs are located on each side and locks the memory in place
Step 7)
Put the back cover on. This can be quite tricky, so a tip is to start from the bottom.
Step 8)
Put battery back in
Step 9)
Boot operating system to check installed memory. I checked the memory on Ubuntu Mate, but you can also check the memory installed through your BIOS.