This article was updated and rechecked on 28th of January 2023
Category: Wine
Added: 28th of June 2018
Updated On: 28th of January 2023
Viewed: 6,778 times
Related Tips & Tutorials
➔
Missing wine programme launcher after installation on Linux Mint
---
Remove wine menu entries in Ubuntu and other distributions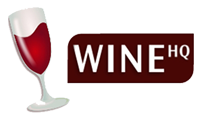 After uninstalling a program through Wine, I noticed that the menu items associated with the program had not been removed. If you ever encounter this issue yourself, try the following.

Navigate to your home directory, then press the CTRL + h on your keyboard to view the hidden files and folders in the directory

Look for the .local folder and the navigate to the following directory.

/share/applications/wine/Programs/
Inside the programs folder you will find all the menu entries for the programs you installed via Wine. Delete the shortcuts and folder for the program you just uninstalled.
You might find that the menu entries still exist after deleting. Log out and then log back in to your distribution, this should finally remove the menu items.